Welcome to Smithtown Dental Care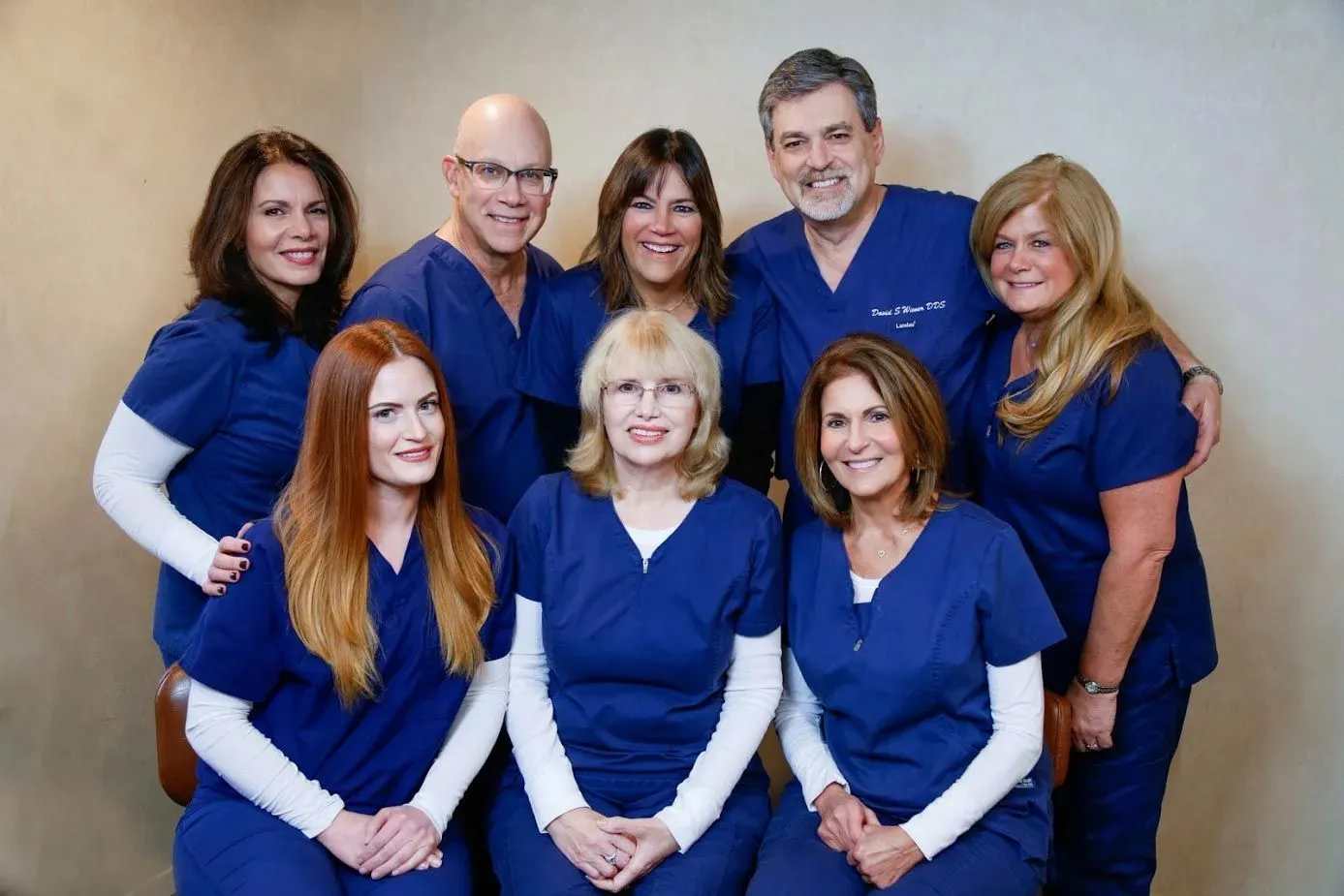 When you walk in, the smiling face that greets you is likely to belong to Jeannette Cancro, our Treatment Coordinator. Jeannette handles scheduling of appointments, financial matters, and all other businesslike things expertly and efficiently. To her right is her partner in chaos control, Carol Kirschner, originally Dr. Wagner's Office Manager, she now shares responsibilities with Jeannette for both doctors. You've probably spoken to one of them on the phone, you'll find them both to be very friendly and helpful.
In the treatment rooms, and just about everywhere else, our Dental Assistants: Pat Muller, Jill Raskopf, and Susan Caprioli, will care for you like their own family. Their cheerful, comforting presence and TLC put even the most apprehensive patients at ease.
Our examination is thorough (New Patients tell us "They've never had an examination done like that before") and we'll explain it all clearly. We take all the time needed to listen to and address all of your concerns and all of your questions.
If you are in need of preventive or periodontal treatment, you will receive highly professional, thorough, and tender loving care from our Dental Hygienists: Lynn Kuri, R.D.H., Christine Guarino, R.D.H., and Brittany Haviland, R.D.H. Their expertise and genuine concern for you will benefit you for a lifetime.
If you have dental insurance, Jeannette and Carol will handle your claims with perseverance and good cheer. They are both extremely knowledgeable and well versed in the complexities of dental benefits, financial arrangements, and scheduling. Both are excellent listeners as well and are always willing to lend an ear to any of your concerns.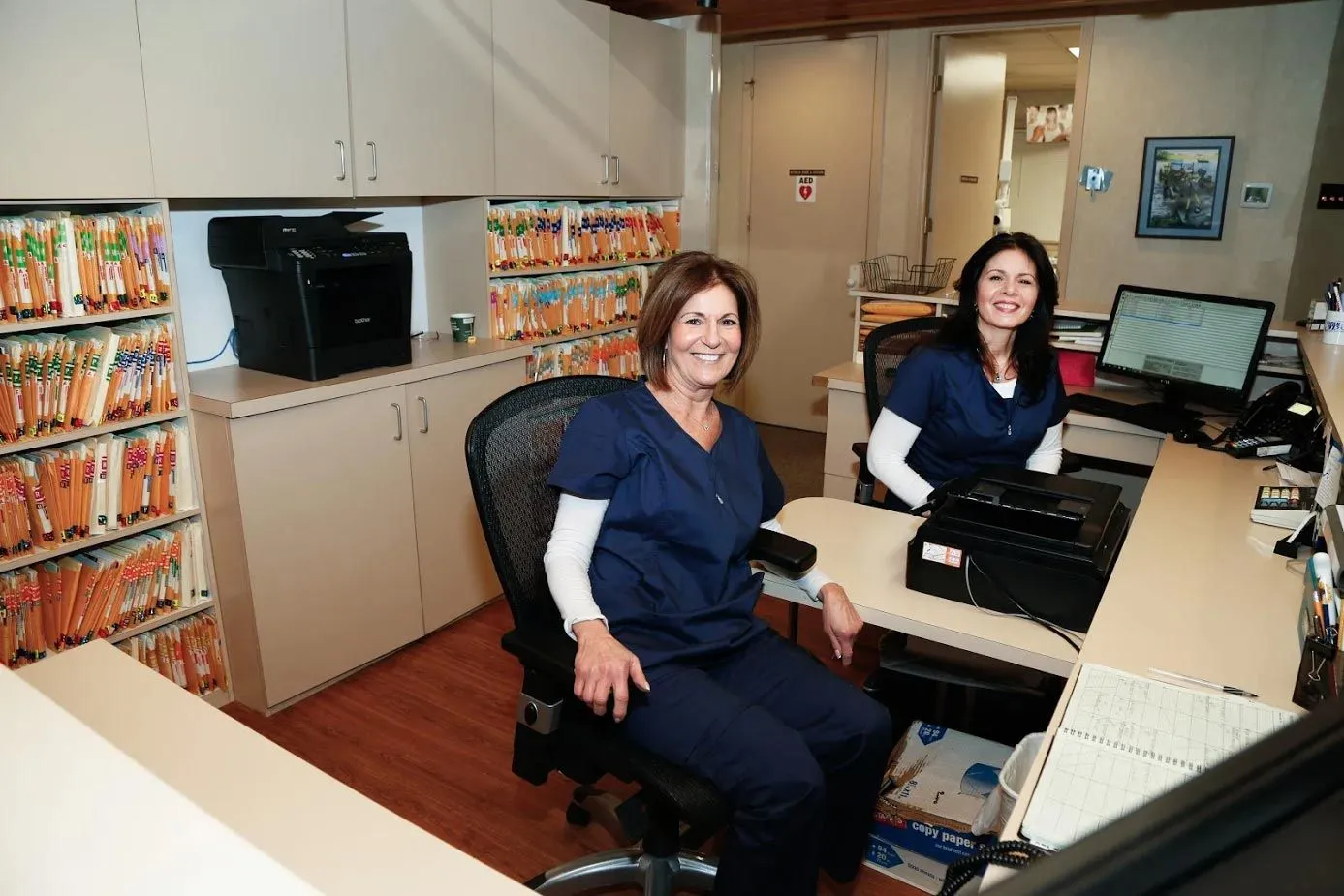 We do everything we can to help you get the treatment you need and want
If you have insurance, we will be happy to contact your insurance company to learn the details of your plan, estimate your expected plan benefits and submit your claims for you. Nobody likes unpleasant surprises, we like happy patients. We'll try very hard to see to it that you have all the information you need to make decisions and arrangements that work for you before we start treatment. Our experience and expertise can help you to get the maximum benefit out of your insurance.
To help you fit the treatment that you want into your life, we offer flexible payment arrangements, including monthly payments with no interest, and longer term plans of up to five years. We offer Pay Today Courtesies for payment in full when you are ready to start treatment. Please ask us for more information.
For your convenience, we accept Visa, MasterCard, American Express, Discover, CareCredit, Lending Club, debit cards, and of course, cash or check.
Your comfort is very important to us
We offer Nitrous-Oxide and Oxygen (sweet air). If you've never had sweet air, it feels similar to the effects of a few glasses of wine, only safer. It can be very helpful for young children and people who experience significant anxiety during dental treatment. We are highly skilled at getting you completely numb. We use the latest anesthetics and techniques to assure your comfort during treatment and minimize the time you stay numb after we've done. Our hygienists are fully trained and certified to use and can give local anesthetic and sweet air, as well as topical anesthetic gel during hygiene visits.
We make every effort to respect that your time is as valuable as ours
You'll be seen on time or very close to it. We set aside a significant part of each day's schedule for emergency patients, that means your appointment won't be delayed unnecessarily because we've "squeezed someone in". By the same token, when you have a dental emergency, we have time to see you.
We try to make your dental care easy and convenient
We have evening and Saturday hours for people whose busy lives simply don't fit into traditional hours. If you need extensive treatment, we're willing to make long appointments in which we can accomplish a lot, so you don't have to keep coming back for treatment that drags on and on.
And most important, we've simply got great people
Our staff has been together for many years, we like each other and our patients, and our patients like us. Dental care is very personal; it's nice to be among friends.